Biography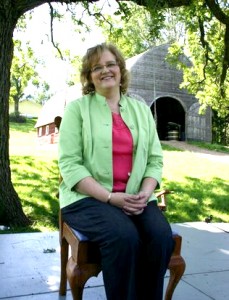 Angela Foster is a poet and memoirist who teaches creative writing at the Loft Literary Center in Minneapolis. Angela received a Loft Literary Center Excellence in Teaching Award and a writing residency at the Madeline Island School of the Arts in July 2017. The New York Mills Cultural Center granted her a writing residency in November 2017 and she also received a Minnesota State Arts Grant in 2017.   In 2004 and again in 2006, she received the Carol Bly Award in Creative Nonfiction from Bemidji State University. Angela received an Artist's Grant from the East Central Arts Council and was a 2006 and 2009 finalist for the Loft Mentorship program. In 2010, Angela won a hand-carved chair and the title "Bard" at the Cambria Eisteddfod competition in New Ulm, MN. She also served as "Pie Poet Laureate" for Braham Pie Days. Recently, her memoir piece Brat was performed by the Petaluma Readers Theatre in California and her haiku was selected for "Poetry on the Sidewalk" at the Pine City library.
Her work has been published in Minnesota Literature, Chicken Soup for the Soul, Talking Stick, Dust and Fire, Otter Tail Review, Tiny Lights, Poetry Midwest, The Drum Literary Magazine and Lake County Journal. Her poetry and creative nonfiction have received awards from Brainerd Writer's Alliance, National League of American Pen Women, Cup of Comfort, New Orleans Study Abroad Competition, Lucidity, The League of Minnesota Poets, National Federation of State Poetry Societies and others. Angela's unpublished memoir, Falling Away, was a finalist in the 2013 William Faulkner-William Wisdom Creative Writing Competition.
Angela served as co-editor of "County Lines: 87 Minnesota Counties, 130 Minnesota Poets," published by Loon Feather Press (2008) and holds a Master of Fine Arts Degree in Creative Nonfiction from Pine Manor College in Boston, MA.  Farm Girls, a book of poetry and essays co-written with her sister Candace Simar, was released in January 2013 from RiverPlace Press of Brainerd, Minnesota.
Representation and publicity provided by Krista Rolfzen Soukup of Blue Cottage Agency www.bluecottageagency.com  or 218-828-4717
Below is an audio link to Angela's story Shards of Glass at the Drum Literary Magazine: